Search Engine Optimization(SEO)
Search Engine Optimization (SEO) is the process of making a website discoverable via higher ranking positions in the natural or organic search results of search engines (e.g. Google, Yahoo, Bing, etc.).
The importance of SEO has been proven by several studies that have revealed a click bias towards higher ranked websites on search results pages. Further, SEO may target not only different kinds of search, including image search, geography-wise search, local search, video search, academic search, news search, and industry-specific vertical search engines but also different devices such as desktop PCs and mobiles.
SEO is a technique which helps search engines find and rank your site higher than the millions of other sites in response to a search query. SEO thus helps you get traffic from search engines.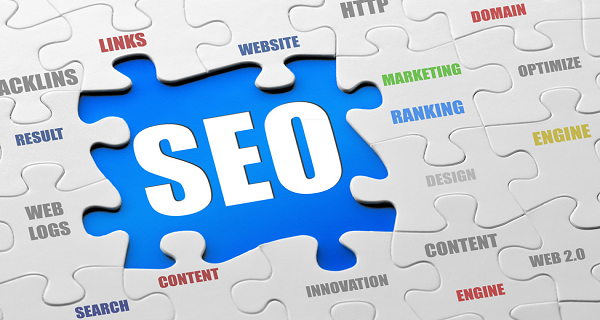 Our Services
SEO has become progressively more complex to implement since April 2012 with many websites suffering at the hands of Google's now (in)famous Panda & Penguin updates. At the same time, the importance of quality content across devices continues to remain paramount. A right mix of strategy, clean coding, device friendliness, great content and quality link building are the main drivers for success in SEO.
The SEO related services we provide include:
SEO Audit: Understanding the current state of affairs on the website; identifying potential pitfalls; and drawing up of an initial strategy.
Keyword Research: Identifying and selecting keywords based on a variety of criteria including popularity, relevance, competition and other factors.
Social Media: Utilizing the power of social media to gather endorsements.
Reporting and Analysis: Monitoring and reporting based on traffic stats, user browsing trends, goal / objective tracking, etc.
Competitive Intelligence: Understanding the competitive landscape in terms of searches related to a website's industry or vertical.
On-page Optimization: Optimizing the page-level elements like content, page's meta-information, image optimization, sitemap management, and internal & external link management.
Technical Audit: Spotting any technical deficiencies in a website that may adversely affect website ranking. These include URL structures, navigation, HTML codes, design, cross-device performance and even server configuration.
Link Building and Link Audit: Creating a strong link building plan based on sound inbound marketing principles to generate the right backlinks for a website. Link audit allows us to constantly monitor the impact of link building activities.
The Benefit to Clients
A good ranking on search engines for relevant keywords is required in order to achieve one's online business goals. By implementing and applying the correct SEO optimization strategies on your website, you can improve the traffic on your website. increase the brand credibility and get access to the right audience when they search for your business related keywords. In due course of time, you will also reap the benefits of receiving traffic at a lower cost (in comparison to paid sources like Pay-Per-Click and Display Advertising).
Some other statistics related to search behavior that clients and advertisers should be aware of include:
Search and e-mail are the top two Internet activities.
82.6% of Internet users use search engines.
There are over 100 billion global searches being conducted each month.
70-80% of users ignore paid ads and instead focus on organic results.
75% of users never scroll past the first page of search results.